Volunteer for Chapter Activities
The chapter is seeking volunteers to write articles for our newsletter, The Dodecatheon. If interested, contact the editor, Sharee Solow.
The chapter is also seeking volunteers to help with plant sales. If interested, contact the plant sale coordinator, Janet Novak.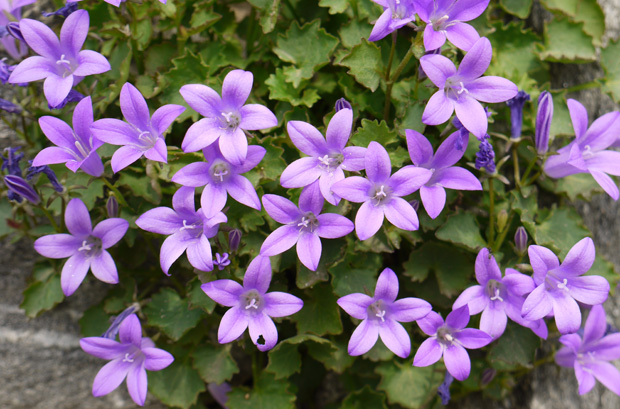 Campanula portenschlagiana 'Resholdt's Variety' (Dalmatian bellflower) growing between the stones of a rock wall. Photographed May 6, 2010, by Janet Novak.